Meet the team
Here at The Practice at Willington, we're a friendly bunch. Our mission is to to provide top quality family dental services – and beautifully effective cosmetic treatments. From our dentists and aesthetics experts through to our committed, caring nursing team, we'll welcome you with a smile and look after you with kindness and care.
Dr Donna Mills
BChD
Principal Dentist
Our founder, Dr Donna Mills, started her career in general practice, but soon realised the difference cosmetic orthodontic procedures can make to people's lives. A straighter, brighter smile is about more than looking great in a wedding photograph. It can be truly life-changing, an everyday confidence boost that helps you be truly you. This interest led to ongoing training in advanced facial aesthetic procedures, including non-surgical 'thread' face lifts, anti-wrinkle injections and fillers. She began her journey in 2008, and has become a celebrated, industry-renowned clinician. GDC Reg No: 85487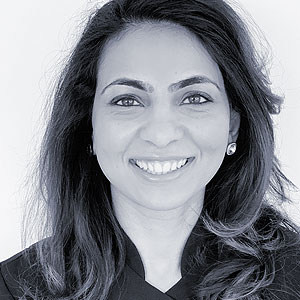 Dr Naila Khan
Associate Dentist
Naila qualified as a dental surgeon in 2011. Since then, she has expanded her skills in adult orthodontics, facial aesthetics and cosmetic dentistry – Naila really understands the difference a beautiful smile makes to both your day and your confidence, and loves the transformation dentistry and aesthetic medicine can deliver. She is currently training in implantology, and in her spare time enjoys travel and adventurous activities. GDC Reg No: 210125
Dr Adam Steventon
BDS MFDS RCSEd
Implantologist
Adam qualified from Birmingham University with honours and distinction in 2011. He won five university prizes in dentistry, has been admitted to the Royal College of Surgeons in Edinburgh, passing the prestigious MFDS examinations. Adam supports The Practice on a referral basis for all of our implant and restorative cases, and has been leading the field in implant dentistry since 2013. In his spare time, Adam is studying for Masters Degree in Restorative Dentistry, and loves spending time with his young family. GDC Reg No: 210536
Dr Cara McCracken
Dentist
Cara has been practising for over 25 years, having qualified from Leeds University in 1995. Warm, reassuring and friendly, she quickly builds a calming rapport with patients of all ages. Cara really enjoys seeing her patient's delight after an anti-wrinkle treatment or teeth whitening course – but is just as happy doing fillings, carrying out extractions and providing dentures. Cara is originally from Northern Ireland but now lives in Derbyshire with her husband and three children. GDC Reg No: 70726
Dr Sarah Hutchinson
Dentist
Sarah began her dental career in 2012, when she qualified from Leeds University. Having spent time in hospital and general dental practice, she moved to private dentistry to focus high quality aesthetic work. Her main interest is Invisalign which she uses to create bright and straight smiles – Sarah has been registered as an Invisalign provider for over 7 years. Sarah also completed a prestigious year-long aesthetic cosmetic dentistry course in 2017. She also enjoys helping anxious and nervous patients overcome their fears and helping them through their dental journey. She has two young children and a little black pug who definitely keep her busy when she's not caring for patients. GDC Reg No: 229765
Dr Alexandra Cantor
BDS
Dentist
Alex qualified from the University of Sheffield in 2011. After working as a general dentist, she found she most enjoys aesthetic dentistry, and its power to transform how people feel about themselves. Alex has expanded her skill set by completing additional training in cosmetic dentistry and aesthetic restorative dentistry under Dr Chris Orr, extending her interest in smile makeovers. She is also able to offer orthodontics and facial aesthetics treatments. Alex likes getting to know her patients and has a friendly and gentle attitude. In her spare time, when she isn't running around after her two young children, she enjoys baking and getting out and about. GDC Reg No: 211690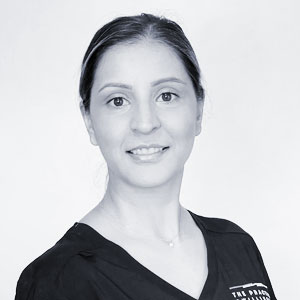 Indy Bhamber
Dentist
Indy qualified at the University of Birmingham in 2005, gaining her MJDF qualification in 2008. She never stands still, and has since completed post graduate courses including the renowned Chris Orr course in restorative dentistry and facial aesthetics, and holds Invisalign Go provider status. Composite bonding is another passion; Indy has also trained with Monik Vasant and Kiss Academy. She really enjoys transforming smiles with minimally invasive treatment – and outside of work is a big fan of waterfalls, walking holidays, and discovering unique places of natural beauty with her family. GDC Reg No: 85527
Abbey Watson
Head Dental Nurse
Abbey is our Head Dental Nurse. She started working as a Dental Nurse back in 2013, and is now working towards an Implantology Nursing qualification with us here at The Practice. Organised, efficient and caring, Abbey mentors our nurses, and is a musician in her spare time, enjoying playing in local bands around the area. GDC Reg No: 275089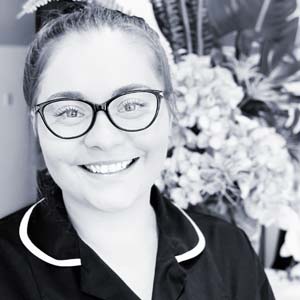 Megan Warren
Dental Nurse
Megan started working as a trainee Dental Nurse back in 2014, and fully qualified in 2018. She loves putting our patients at ease and having a good natter while helping them through their patient journey. Outside of work, Megan loves taking her dogs for a walk, and is Disney obsessed. GDC Reg No: 278393
Jade Clarke
Dental Nurse
A much-valued member of our team, Jade started dental nursing in 2014 and qualified in 2018. Upbeat and caring, she puts patients at ease with her friendly approach. Outside of work Jade loves walking her dog and spending time with friends and family.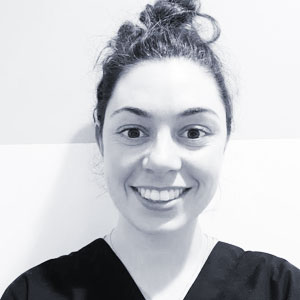 Sarah Lander
Dental Nurse
Sarah started working as a trainee dental nurse back in 2010, and qualified fully in 2013. She loves working with the team, supporting patients through their journey. Outside of work, Sarah spends her time taking care of her horse and enjoying the countryside. GDC Reg No: 245342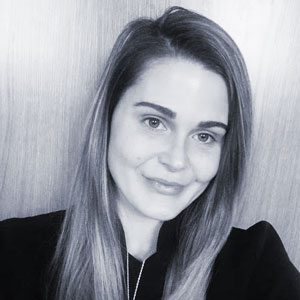 Amelia McMahon
Dental Nurse
Amelia started dental nursing in 2013 and qualified in 2016. Never one to stand still, she's working on her degree in Biomedical health – as well as being a much-valued member of The Practice team. Outside of work, Amelia loves to head off on adventures with her daughter and partner. GDC Reg No: 262892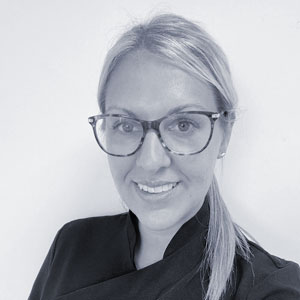 Rebekah Manifold
Dental Nurse
Rebekah started dental nursing in 2011 and qualified 2013 – she really enjoys patient interaction and learning new skills to care for every smile. Outside of work Rebekah is a travel fanatic, and loves making adventurous memories with her children and family. GDC Reg No: 247813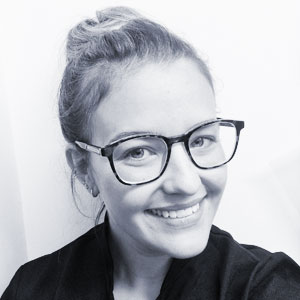 Coral Hancox
Dental Nurse
Coral qualified as a dental nurse in 2015, and is passionate about keeping up-to-date with the latest ways of working. Since joining The Practice, she's enjoyed discovering the aesthetic and cosmetic side of our work, and hopes to explore this further. When not polishing her professional skills, Coral spends time with friends, family and her little boy Frankie, enjoying good food, shopping and socialising, a bit of DIY and a nice cup of tea. GDC Reg No: 257231
Neelam Hussein
Dental Nurse
Neelam is an exceptional dental nurse, who joined us for more meaningful career from the marketing sector. Neelam loves her job and trained with us here at the Practice. Calm and friendly, she is a patient favourite who puts everyone at ease and helps make sure every appointment is peaceful and perfectly organised. She's also a devoted mum, with a secret talent for baking.
Taylor Stretton
Trainee Dental Nurse
Taylor is our Trainee Dental Nurse, who began her training in June 2021 and began working with us in January 2022. Taylor enjoys her job and is learning new skills, and she has a great career ahead of her once she is qualified. Outside of work, Taylor enjoys spending time with her friends and family.
Sophie Pearson
Trainee Dental Nurse
Sophie is a committed trainee dental nurse who would like to work towards becoming a specialist sedation nurse once qualified. When she's not providing calm, professional support in appointments, Sophie loves walking her dog and spending time with friends and family.
Andrea Cox
Trainee Dental Nurse
Andrea is a caring, enthusiastic and motivated trainee dental nurse, who joined us in 2023 after a 16 year career in adult nursing in the NHS. She says, "Although it's been a while since I was at university, I'm really enjoying a new learning adventure." Providing exceptional patient experience is what she always aimed for as an NHS nurse, and continues to deliver as a much-valued dental nurse.
Lizzie Shenton
Dental Therapist
Lizzie qualified as a dental therapist from the University of Leeds – she supports our team of dentists by performing routine procedures like putting in crowns, taking impressions of teeth and making x-rays. Lizzie was a qualified dental nurse before training further, so uses her extensive dental knowledge and calm, friendly approach to support our patients and provide a positive dental experience every time. In her spare time, Lizzie socialises with friends and walks her black lab Oscar. GDC Reg No: 262113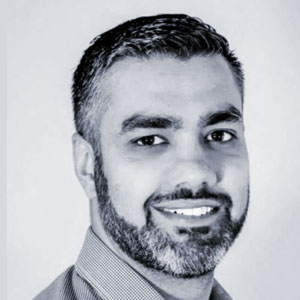 Sundip Patel
Dental Implant Surgeon
Sundip is a leading expert in dental implantology. He takes joy in rehabilitating patients using the 'All-on-4' dental implant protocol – this means he can create a new set of teeth based on 4 implants in just a few hours. Sundip is an Examiner with the Royal College of Surgeons for the Diploma in Implant Dentistry, and the Diploma in Primary Care Oral Surgery. He has also been an Overseas Regulatory Body (ORE) Examiner for the last 10 years. Sundip loves working with people and takes great pride in making sure every patient is given the utmost respect and receives the best treatment possible. GDC Reg No: 85641
Guy McKenzie
MB ChB, MRCGP
GP
Guy qualified from the University of the Witwatersrand in South Africa and has special interests in minor surgery and joint injections. GMC: 4679550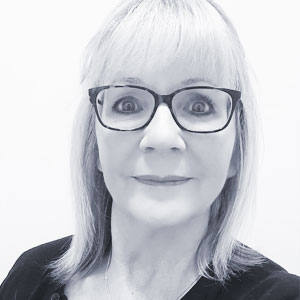 Wendy Hession
Receptionist
Wendy's journey to join us at The Practice is an unusual one! She had taken early retirement following a career in accounting, but decided to rejoin the workforce as a volunteer during the covid pandemic. A move to medical administration in the NHS followed, and then Wendy moved into the private dentistry sector. Wendy enjoys spending her leisure time with her rescue dog Lulu.
Opening hours
Monday 9am – 6pm
Tuesday 9am – 6pm
Wednesday 9am – 7pm
Thursday 8am – 6pm
Friday 9am – 4pm
Saturday 8am – 12pm
(by appointment only)
Sunday Closed